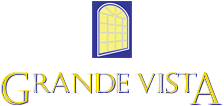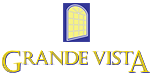 Call for a free consultation
303-777-4500
Grande Vista Windows & Doors
Locally owned and operated in Denver, CO since 1997
How we can help you
We offer the highest quality products & top-rated services for both Residential and Commercial clients.
No job is too big or too small. We'll help you find the right solution for your window, door and glass needs.
Free Consultation
call: 303-777-4500
Mon-Fri: 8:00am-6:00pm Sat: 9:00am-2:00pm, Sun: closed
Contact Us
---
Residential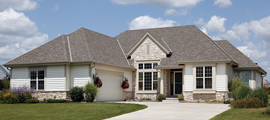 We are able to handle practically all residential window, door, patio and glass needs no matter how big or small.
Commerical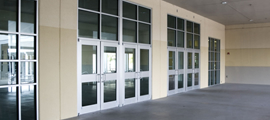 We can be your professional partner to help provide leading products and services for commercial property and architecture demands.
Accredited Business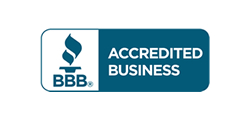 We have been providing elite customer service and quality since 1997, earning an Accredited Business recognition by the Better Business Bureau.
---
Providing the best window and door services in Denver and the Colorado front-range since 1997.
Grande Vista Windows, Inc. is a full service residential and commercial window, door and glass company serving Denver, Colorado and the front range.
We are staffed with over 30+ years of cumulative experience in our industry.
Established in the spring of 1999, our goal has been to provide great products, exceptional service and competitive pricing without compromising our customers' bottom line. Remaining steadfast to our values, loyal to our customers, and creating an organizational culture based on putting people first have been the cornerstones of our sustained success.
What Makes Grande Vista, Inc. Better?
Grande Vista offers more than just general products and services. We tune our offerings based on our customers' needs and provide tailored solutions to meet those demands. This helps build a quality, professional, personal and trusting relationship with our clients.
We want you and all of our clients to feel comfortable that they have made the right choice with their home and businesses. We want you to choose the right company to assist you with all of your window, door and glass needs.
We do NOT have a minimum purchase order like many of our competitors. If you have one item that needs repair or replacement we take the time to address the problem. No job is too small to receive our "white glove service." We understand that in order to deliver unparalleled service we need to assist our customers in dealing with ALL of their concerns, small or large. In doing so, we create a less transactional and more personal relationship with our clients ensuring you receive the best quality products and services in the industry at competitive prices.
That being said, we are confident that relationship building and understanding your needs first are just a couple of aspects that truly set us apart from our competitors.
What we offer:
Residential and commercial products & services. Wood, vinyl, and metal windows & doors. Basement windows, decorative windows and custom windows. Entry doors, security doors, storm doors and grates. Commercial store-fronts & commercial window services. Custom glass shower doors and a variety of interior glass needs. Patio products, solariums, lanai and sunroom enclosures. We also provide services for window & door maintenance along with window & door replacement/repairs.
---
Our Colorado Window & Door Service Areas
Grande Vista Windows provides the best windows and doors in Denver. We not only provide window services in Denver, but also many other Colorado front-range areas including: Lakewood, Littleton, Centennial, Westminster, Arvada, Boulder, Aurora, Castle Rock, Fort Collins, Colorado Springs, Parker and more. Contact us to see if we serve your area.
---
Proudly Serving Products From These Top Manufacturers