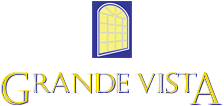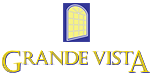 Call for a free consultation
303-777-4500
Contact Grande Vista Windows & Doors
If you have any questions or comments regarding any of our products, services or just want to discuss some ideas for your window, door and glass needs, feel free to contact us. We are open to helping and providing information to aide you to find the right solutions for your home or business.
---
Business Hours:
Monday-Friday: 8:00am-6:00pm
Saturday: 9:00am-2:00pm
Sunday: closed
---
Office Address:
Grande Vista Windows Inc.
1550 Larimer St.
Suite 454
Denver, CO 80202
Not sure if we serve your area?
We provide services throughout many regions of Colorado, not just the front range. Feel free to contact us to see if we serve your area.
Thank you for visiting Grandevistawindows.com. Locally owned and operated since 1999.
You can also connect with us using our convenient online contact form.
---
---
Privacy Statement
You're information is safe with us.
We respect your privacy and personal data. Your information will only be used by us, Grande Vista Windows Inc., to respond to this direct inquiry regarding our products and/or services. Your information will NOT be sold or provided to any other third-party company or entity.
In addition to our respect for our customers, we would appreciate respect from others. This form should only be used for customer inquiries about our products and services and NOT for advertising, marketing or business inquiries.