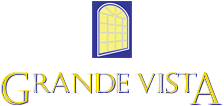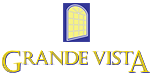 Call for a free consultation
303-777-4500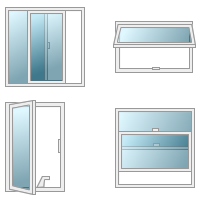 There are many window types and styles out there. This page is an overview of some of the window types available. You can use this as a guide to help you find out what style of windows you may be looking or shopping for.
In addition to the various window types available, there are options with materials and glass types and construction. Window frames can be made of various materials such as wood, metal and the more common vinyl. Glass types and construction vary pending on window needs as well, from single pane, double pane, triple pane, insulation options and tints.
We offer a variety of window services, from window replacement, window installation (both new construction and existing), window upgrades, decorative windows, repairs and maintenance, window design services and more.
Contact us for a FREE ESTIMATE or for more information.
Contact Us

Awning Windows
Awning windows consist of a series of vertically arranged, top-hinged rectangular sections; designed to admit air while excluding rain. Typically these windows are used in traditional homes, garden-level and basement areas and wet climates.

Bay/Bow Windows
Bay window is a generic term for all protruding window constructions. They are most commonly polygonal (half of a hexagon) or square, but they may also be curved, in which case they may also be called bow windows.

Casement Windows
A casement window (or casement) is a window that is attached to its frame by one or more hinges. Casement windows are hinged at the side and open outward similar to a cabinet door. Many traditional and classic style homes have been installed with casement windows.

Single-Hung Windows
A single hung window has two sashes but normally the top sash is fixed and only the bottom sash slides. "Single-hung" windows operate the same as "double-hung" windows, but their upper sash is fixed in place. Great for traditional or modern homes and hey are very efficient.

Double-Hung Windows
"Double-hung" windows are a modern take on the common traditional window. They have an upper sash and a lower sash, both of which slide up and down in the window opening. This provides flexibility with ventilation options, especially considering window treatments and maintenance.

Sliding Windows
These windows are fairly common with both traditional and more modern homes. They open horizontally from one side and allow quick and easy access to the outside.

Specialty & Unique Windows
We offer a wide array of products for those unique architectural needs and styling. When your design requires more style, we can help find unique fittings, frame materials, shapes (arch windows, round windows, decorative windows) and ensure that it not only looks great, but performs to the highest standards.

Custom Windows
When your design calls for something extraordinary that is not out-of-the-box, our team and partners can help you design a custom style window to fit a variety of architectural needs. The possibilities are virtually endless here to ensure a custom window design with your personalized touch.
Not sure which window type is best for your needs?
Feel free to contact us for further information or for a FREE no-obligation consultation and we'll help you figure it out.
Grande Vista Windows is your Denver Window service expert
Contact us for a FREE ESTIMATE or for more information.
Contact Us
---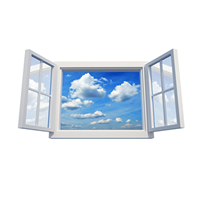 Energy Efficiency & Insulation
Of course there are plenty of insulation & energy efficiency options as well like using Argon/Krypton gas filled panes. In short, Argon/Krypton filled windows are more efficient, because the gas is more dense than "air" and conducts less heat than "air." This makes it a more optimal heat transfer barrier. These gases are noble elements and are completely harmless, odorless, and non-reactive.
Choosing Your Windows
We take into account several factors when helping you decide which windows and styles will be the best for you and your home. Here are a few of the criteria we take into consideration in addition to having a conversation with you and understanding what you are aiming for as well.
Climate
Home Location
Home Style
Window Size & Style
Window Placement
Insulation & Energy Efficiency
Security
Noise & Privacy
---
Add Value to Your Home and Save Money!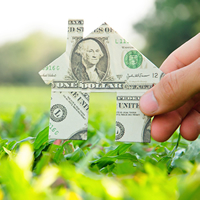 It doesn't matter if you're renovating an old bungalow or building a brand new custom home. Windows are big part of your home's exterior & interior along with providing views to the outside world.
Great windows add value to your home and are likely to improve your home's energy efficiency, saving you money with energy bills while keeping you safe, secure and comfortable.
Ask us how we can help you find out how new windows may help you save money and add to your home's value.

*You may even qualify for tax rebates or credits.
Ask us about details or visit EnergyStar.com for details