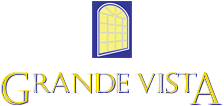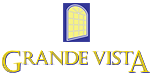 Call for a free consultation
303-777-4500
Grande Vista Windows & Doors offers a wide variety of door products and services for your home. If you are looking for entry doors, decorative doors, security doors, storm doors, screen doors and even patio doors, we can help find an ideal solution to compliment your home's beauty.
Ask us how we can help you find out how new doors may help you save money and add to your home's value.
*You may even qualify for tax rebates or credits.
Contact us for a FREE ESTIMATE or for more information.
Contact Us

Entry Doors
Entry doors need to be durable, secure and compliment your home's entrance. We offer a wide variety of entry door types and styles, including fiberglass, wood and steel. Custom options are available.
Screen & Storm Doors
Compliment your entrance with a decorative storm door or screen door which will help allow natural light in, ventilation while providing protection from the elements. There are many options and styles and we can help find the best one for you.

Patio Doors
Patio doors come in a variety of styles and sizes, from hinged, double hinged (french-door style) and sliding doors.
Visit our Patios & Sunrooms page for further details.

Custom Doors
Do you have a unique and specialty door need? We are always excited to help our clients expplore and find a creative solution for your home. Contact us and let us know what you're looking for and we'll see how we can help.
Featured Door Manufacturers
We offer a wide array of door products, below is a snapshot of some of the high quality products we work with.
---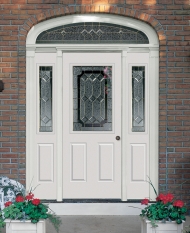 Amerimax Paragon Series Entry Doors
The Paragon Entryway Collection will help you create an entryway that reflects your style. When choosing your door, your authorized Amerimax dealer will help you with professional advice in selecting door style, finish and hardware, and give you an accurate measurement for exact fit.
Paragon entryways are available in steel with smooth or stainable steel wood grain, or advanced fiberglass material with architecturally correct rail and stile proportions and wood grain embossing.

As an Energy Star Partner, by purchasing a qualifying Paragon entry door, you may qualify to save up to $1500 with Federal Tax Credits for energy efficiency. Please ask one of our representatives for details.